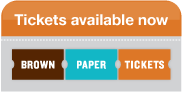 ________________________
Blue Mother Tupelo:
Rising up from the bluffs of Memphis to the mountains of east Tennessee, through the Delta lowlands and muddy banks of Indianola, Mississippi along the way - comes the unique Southern Soul sound of Blue Mother Tupelo.

ONLY SUNSHINE - fresh, exciting and raw - is Blue Mother Tupelo's newest album. Released in early 2014, It features 10 original songs including co-writes with the award winning and highly regarded Kim Richey, Will Kimbrough, & Ryan Tyndell. North Mississippi Hill Country, Country Soul, and raw 1970s Rock and Roll are ...interwoven throughout. Magnetic, familiar, and new, ONLY SUNSHINE is American music that'll pull you in to stomp and sway. It's an album in the truest sense and, from start to finish, meaningfully flows with life's highs and lows.

Travis Meadows:
Singer-songwriter, Travis Meadows, is an artist to the core, but his story is not a story about music. His story is about life; a story about religion and family, addiction, survival, sobriety, and freedom with music as the narrator. Riding comfortably under the radar, he is widely recognized and sought after as one of the hottest songwriters in Country/Americana radio. After his huge success on the "Killin' Uncle Buzzy" record, he has found himself surrounded by fans (and songwriters alike) craving more songs with substance. Look for his upcoming album in 2016!